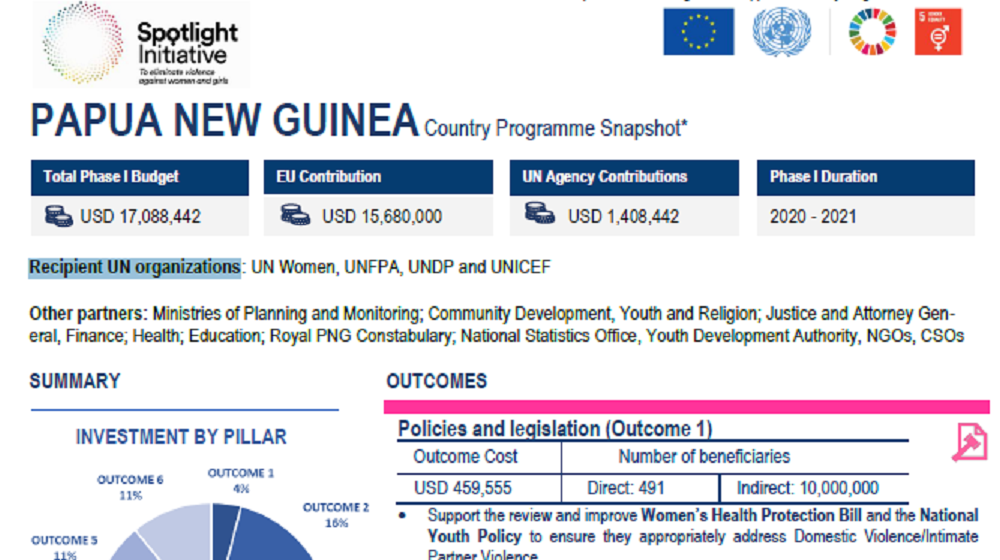 Snapshot of Spotlight Initiative based on recipient UN organizations in Papua New Guinea.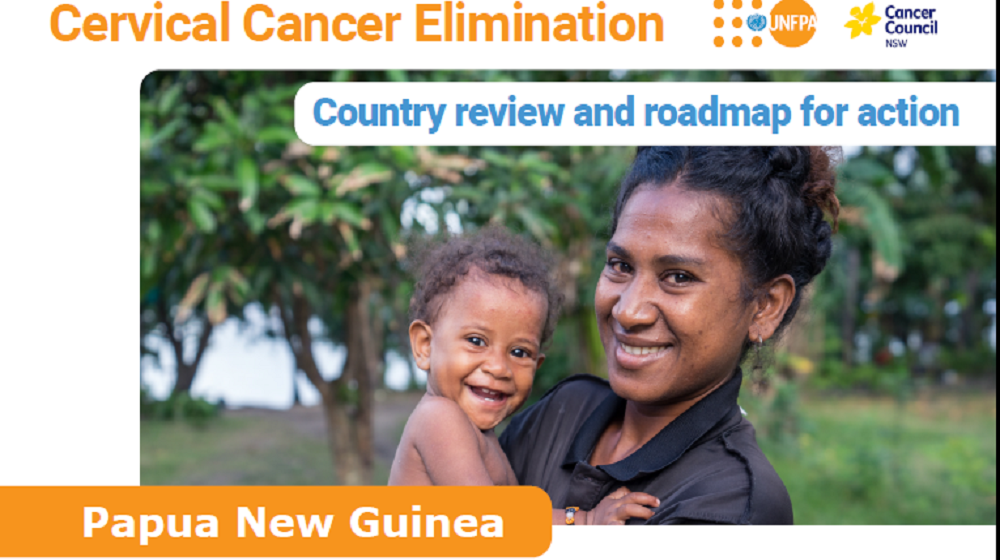 Papua New Guinea could eliminate cervical cancer by 2085. Cervical cancer is one of the most preventable cancers. However, in 2018, an estimated 311,000 women died from cervical cancer globally. Most of these deaths occurred in low- and lower-middle income countries (LMICs) due to inadequate access to cervical cancer prevention. In November 2020, the WHO launched a Global Strategy to accelerate the elimination of...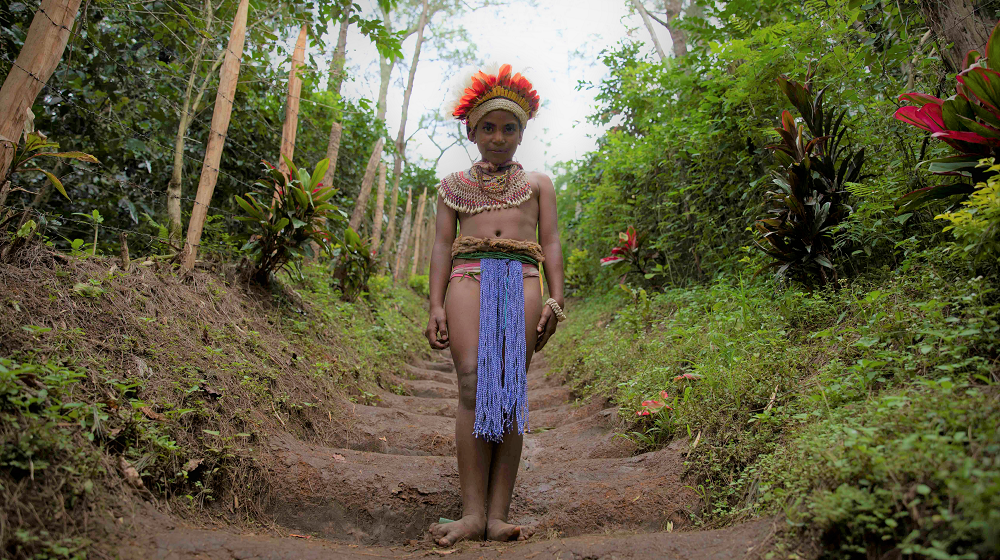 Girls are born with power. Every girl has within her possibilities that should flourish as she moves into adulthood, shaping her future and, with it, the world. Today, as we mark the International Day of the Girl, we celebrate girls in the digital generation. They are harnessing the power of new technologies to carve out a better future for all. Yet as we do so, we must also call urgent attention to those left beh...